Things are changing in the way people approach their health and wellness - mentally, physically, spiritually.
We are more and more conscious of where our products come from and where our dollar ends up. We are increasingly aware of what we are putting on our skin, in our bodies, and the products we use everyday within our homes and how that affects our health and the environment.
With this increasing collective conscious desire to take a wholistic approach to our wellbeing, it's no wonder essential oils are returning to the forefront where they belong. Using doTERRA certified pure, therapeutic grade essential oils that work synergistically with us humans is as empowering as it is supportive for our health, and integrating them into your lifestyle and every day can result in the biggest changes to your overall health + wellbeing.
So WHY doTERRA?
Great question! You may be wondering what all the hype and hoopla is about. First up, it is about quality and the best for you and your loved ones. Nothing adulterated, nothing synthetic - only the purest essential oils and ethical operations on every level.
As someone who has met the founders of dōTERRA, I hand on heart can tell you that they are committed to providing the purest and most potent essential oils possible and to get them into every home the world over. dōTERRA partners with a global network of farmers whose jam it is to do what they love and do best - which is grow plants in their indigenous environment to be made into essential oils. And every dōTERRA essential oil is put through the highest standard of rigorous and thorough testing and sets the bar for quality, purity, efficacy, and consistency. Watch this short 2:52min video to give insight into the calibre of what doTERRA stand for and WHY dōTERRA.
PURSUE WHAT'S PURE. Isn't this a powerful way to live and do business - one of the many reasons I am aligned and partnered with doTERRA.
I mentioned the rigorous testing that each essential oil goes through, let me speak to this a little more for you so you have complete peace of mind . You see doTERRA have absolute transparency and are committed to the science as well.
They are in collabs with universities and hospitals, and they are on the leading edge of alternate medicine, with upcoming papers to be published in mainstream medical journals! But back in 2016, they surprised and delighted us all when they declared they would be making their reports for every single batch of oil available to everyone through Source to You.
Source to You is doTERRA's sister website. This provides you and your loved ones with vital information and education, ensuring you are able to make empowered decisions when it comes to your emotional, physical and mental health and overall wellness. Not too shabby, huh?!
Are you starting to see why I am proud to stand with doTERRA? To share, promote and recommend - for me it's not even a question. Integrity, ethics, empowered living - yes please.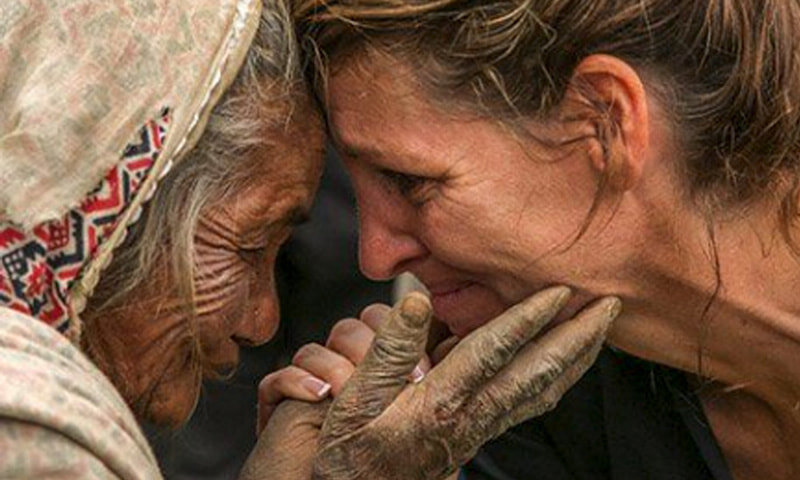 This really sets my soul alight. The Healing Hands Foundation works to empower people + communities the world over. Whether this be through caring collaborations or with the farmers they are partnered with, for example in Haiti where Vetiver is sourced the children were walking hours each day to bring back a few gallons of water for their tribe. They now have fresh drinking water that flows freely thanks to Healing Hands and doTERRA listening to what is needed. This is about making positive change and beneficial impact globally. Here is a beautiful video for you highlighting doTERRA's desire to give and doing that through the vehicle of
Integrity is everything to me, in fact it is non negotiable in my life and most certainly in my business.
Which again, is why doTERRA.
Okay by now you've got that this company is heart lead and full of soul. Let's look at what the essential oils can do for you and your loved ones. Without realising we reach for plants to help us - have an upset tummy, you will reach for ginger or perhaps some peppermint tea. We know that drinking lemon water is good for the liver and kidneys and detoxification, not too mention keeping our skin clear and healthy. That having lavender nearby brings a sense of calm when we feel frazzled and that tea tree is an all round go to for anything skin - think pimples, mozzie bites, scrapes and cuts etc.
You see, this is because nature has it right.
Did you know that whilst diffusing chamomile will help you and your children sleep peacefully - you can also use it to soothe a bee sting. Or that you can use rosemary to cook a healthy meal whilst supporting your digestive system, and when diffused it will help with brain fog and memory. Ah yes - the vast versatility.
You see essential oils are the immune system of the plant - picture a lemon hanging on a tree, totally open to threats, its rind is its protective barrier. And when we take this and make essential oil, we benefit from these protective benefits in the same way - because we too, are from nature.
Let me help you get your oils and have me as your support with all things wellness. With my background as a social worker, counsellor and coach I have a particular love for helping people use the essential oils for emotional wellness. However i also can't go past the benefits of helping people easily and seamlessly transition to a no-tox lifestyle while being beneficial for your budget. Yep I will help you save money, be healthier, happier and learn how to effectively manage your emotions - and all with ease.